"We put our heart into the development of trading systems, not into individual trades."
The human
mind
and
computer
Today more than 75% of all trading signals in the US markets are generated by automated trading systems. The reason for this is the indisputable advantage automated systems have in reducing errors, compared with the likelihood of human error, as well as a track record of strong statistical capabilities.
However, we believe that human experience, the ability to see broader contexts, as well as common sense continue to be valuable assets in investing. Our trading systems are therefore based on a solid notion, which is executed in the market by the tireless hand of the computer. Thus we put our heart into the development of trading systems, not into individual trades.

Our
Face
Our journey begins with a friendship between two traders. They both shared a long-standing passion for trading and an unwavering desire to succeed in the extremely inhospitable environment of modern markets. They each set out on the journey individually, but in 2012 they began to share their know-how and motivate each other.
The quality of their strategies and excellent long-term results gave them the confidence to start managing more extensive external capital. However, the founders continue to trade their own capital within the company and do not intend to stop.
We are not like large fund managers who risk only their investor's money from behind the security of their payroll. We are with them in every single trade.
Why invest with us?
Money under control
Regular reporting
Sight deposit account
Exit at any time and without a penalty
Fund managers who trade their own capital
Our motivation to achieve success is just as strong as yours

Contact us

Investment strategy
Investment strategies are divided into two main portfolios - Growth and Dynamic. The Growth portfolio plays a conservative role and works on the principle of stock picking. This portfolio mainly consists of stocks and ETFs. The holding period varies from couple of weeks to many months which makes the portfolio statistically less prone to short-term fluctuations in market sentiment.
The Dynamic portfolio consists of future contracts of various underlying assets. These trading systems are characterized by a higher frequency of trades and a shorter average trade duration, which ranges from minutes to days. This portfolio benefits from rapid volatile movements and thus suitably complements the Growth portfolio.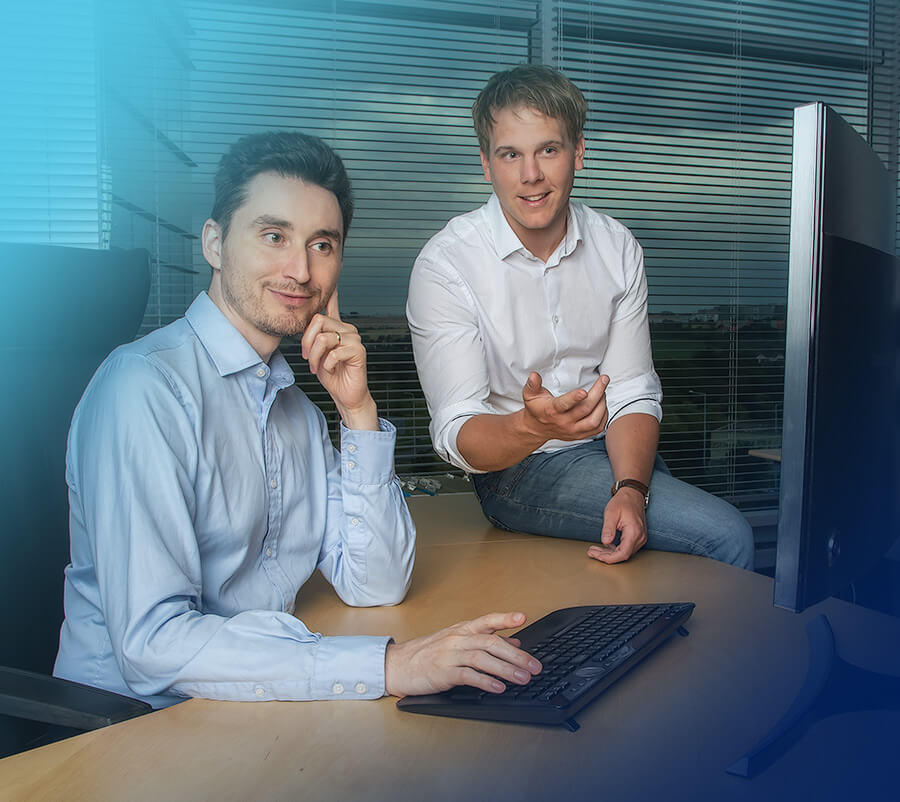 It starts with an idea
When developing new trading systems, we follow the motto "idea first", i.e. we prefer a clear hypothesis defined by man. We avoid "data mining," an approach of development during which a computer algorithm randomly applies the combinations of different variables on a market data until a relatively good performing combination of variables is found. Systems created by data mining are often non-robust with a short service life. We regard as truly robust only those systems that are developed using a fraction of historical data and yet generate consistent results when applied to the entire range of the data.
We have long since abandoned the search for the "holy grail" in the form of trading systems with a theoretical yield of hundreds of percent per year. Instead, we focus on trading systems with a lower risk profile and low correlation within the portfolio. Some of our trading systems benefit from the sharp fall of the market, others from a stable growth. They all complement each other, just like the gears in the heart of a quality watch. We see the real strength in a complex portfolio that ticks according to our expectation.
We see the real strength in a complex portfolio that ticks according to our expectation